Februray 21, 2001
And agian it has been a long time sence I have been able to update this website. I will start by saying that Kendle has decided after 4 months of marriage and over 5 years together that we are not right for each other. She moved in with her boyfriend (A guy she was seeing for over half our marriage) and I moved to North Tacoma. I have madison 3 plus days a week and I love every minute of it.



November 7, 2000 (election day)
It's been along time sense I have updated. this is for a couple of reasons. I don't think anyone really reads this and I don't get on my website building software very much. Anyways the las vegas move looks like it will postponed do to a technical glitch with the las Vegas metro police department. This means I will be testing extensivley in Oregon and Washington.



July 24, 2000
Wow Its been more than a month sense I have updated. thats because there isn't much to update. We just bought a new car. wooohhhhoooo Madison is doing really good. You can check out her picks on the new pictures bar on the home page.


June 18, 2000
We just got back from My home town of Bend, OR and we had a great time. Were all back in our old rutine, but I new that wouldn't take long. I just started summer quarter of school today. Just two more quarters and I am done. wooooooohhhhhhhh



June 1, 2000
Wow it's been a long time sence I have updated my web page. I have been so busy with school and work and my daughter I havn't had time to really do anything extra. I have two more classes until I graduate and I am really exited. I also want to get out of Washington and move to Las Vegas. That would be soooo coool.



May 5, 2000
Madison's b-day party was a lot of fun, I was told. I had to work so I wasn't able to attend. Yes she is now one and it went by a lot faster then I thought it would.



April 20, 2000

Well the latest and most exiting news is madison, my baby, has started walking at only eleven months old. I am closer in my quest to buying a fire wire and port so I can put streaming video on my web site.












April 14, 2000
Yes my goal in the future is to become a police officer, and I would love to be a cop in las vegas. But right now I am taking 18 credit hours at school so I can graduate in December. By then it would only have taken me 4 yrs for a two year degree.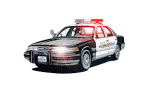 April 10, 2000
Madison has officially started walking. She doesn't walk all the time, just when you call her over or she wants something you have. Kendle has started a business with freelife.com. Hopefully this will work out for the best. freelife sells all natural cosmetics and vitamins. Check this site out, it's really interesting to find out how harmful the ingredients are that are in everyday items. Finally, I am going to school 18 credit hours, but unfortunately I am not getting the grades my older sister is achieving.


Sincerely


Adam